It's 5 degrees outside. Brrr! I have 4.5 days of work and I am outta here! In the midst of some stress going on, I decided to go on a cruise to the Caribbean. 7 days at sea, plus a little time in Miami. Can't wait to see some sunshine and new faces. Here's what the weather was like this afternoon.
As much as I am looking forward to vacation, I will be coming home to some pretty major changes. One of them is that 4 days after I come home, these kids are getting married.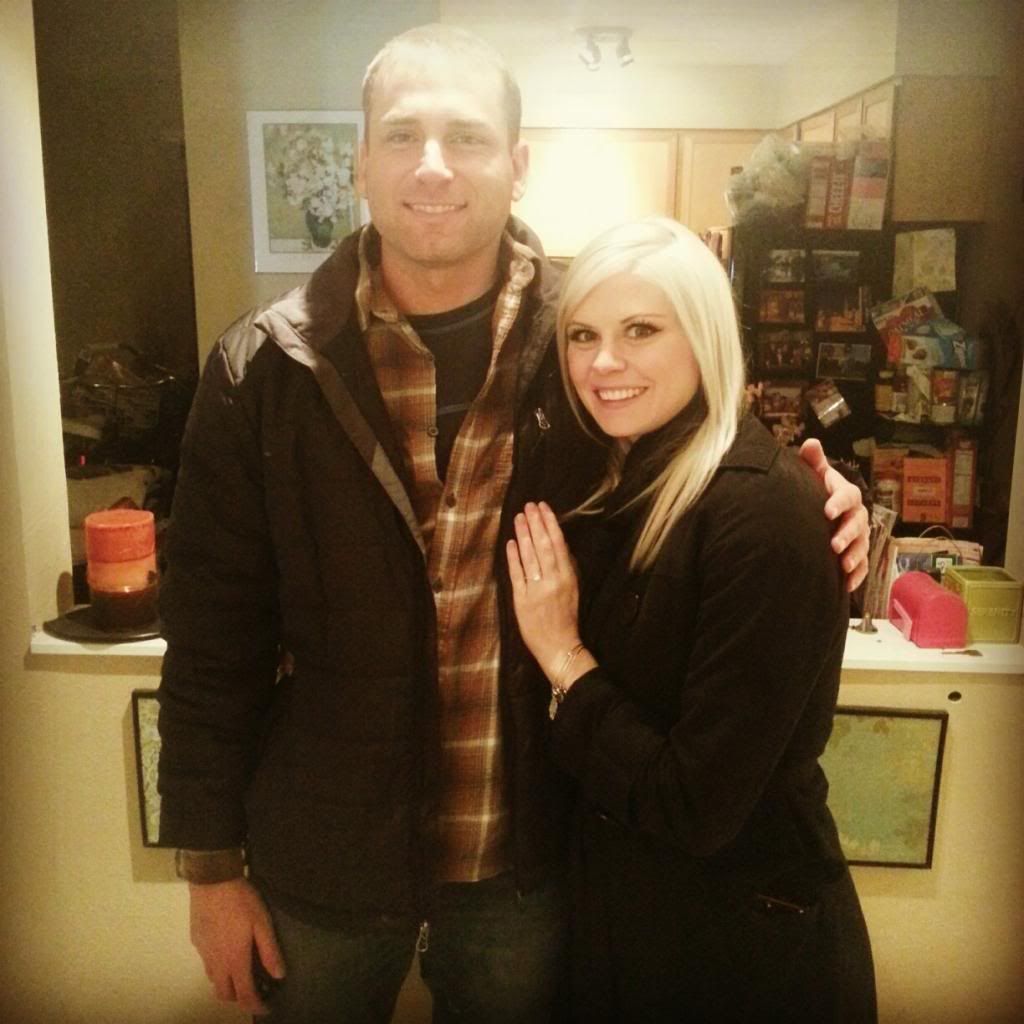 Victoria and I have lived together for over 4 years and now this handsome guy is taking her away. Rude, huh? I guess I just can't compete with a face like that.
It is going to be hard to say goodbye to my apartment, that has been my home for 3 years. I've been frantically searching for an apartment, while trying to get rid of as much stuff as possible since I will likely be living somewhere much smaller. Last night I sorted through my shoes and created this nice little pile.
I was impressed that I was able to figure out which shoes belonged together, since I have 4 pair that are identical. To think of the places these have been, the memories created, the tears cried, the conversations shared, the races completed. Each pair of these shoes holds much more meaning than my medals.. But they also take up MUCH more space. And so, I am donating them to be recycled. Bittersweet.